Cedar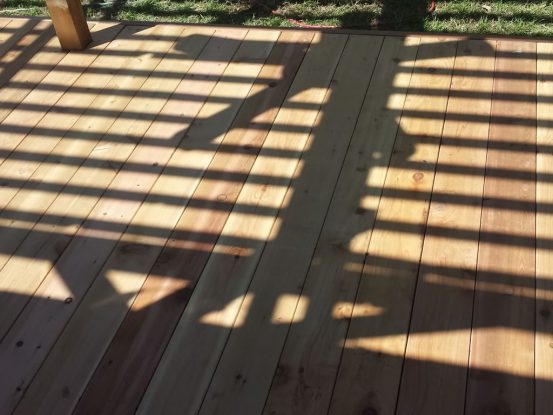 Your timeless cedar deck is going to look, feel, and smell beautiful no matter how you plan to furnish it. Cedar is considered a soft wood, but stands up well through the years. It has been used for decking purposes for generations. Its natural resistance to insects and rot makes it highly desirable as a decking material to give you years of enjoyment.
View Cedar Decks
Composites
Composite decking represents one of the fastest growing categories of decking materials sold currently. Most composite products are made from ingredients such as polypropylene, polyethylene, or polyvinyl chloride, mixed with glass, wood fiber, as well as other wood and recycled products. They also come in a wide-range of colors.
View Composite Decks
Hardwoods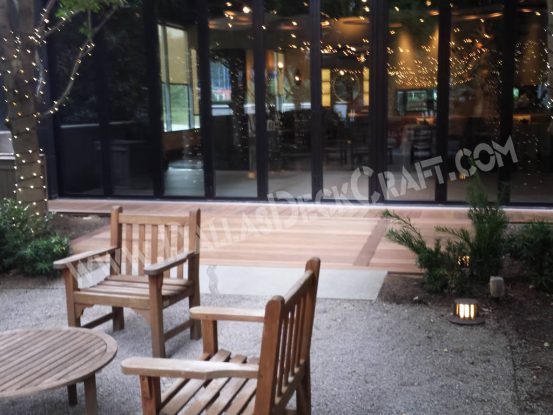 Decks made of authentic hardwood are proven to be reliable, durable, and a great value for your money. Extremely dense and highly durable, these materials are typically rich in color and also resistant to insects and decay. They can last 25 years or more. Some hardwoods, like ipe, have even been use to world renowned boardwalks like the one on Coney Island.
View Hardwood Decks
Pressure-Treated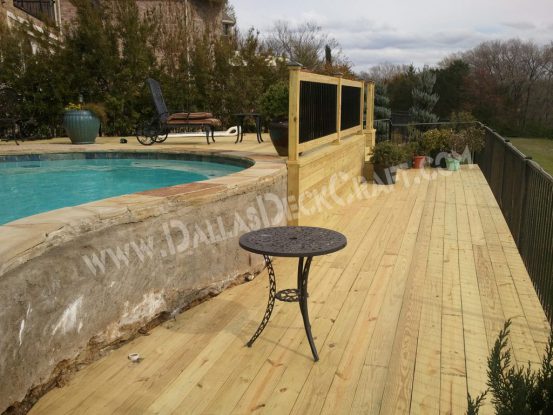 If economy and longevity are your goals, go with pressure treated pine. Pressure-treated pine is lumber that has been treated so as to make it resistant to rot and insects. Pressure-treated pine often costs the least of the real wood options, which is probably why it is so popular. It's cheaper than cedar or redwood and is widely available to deck contractors.
View Treated Decks
Redwood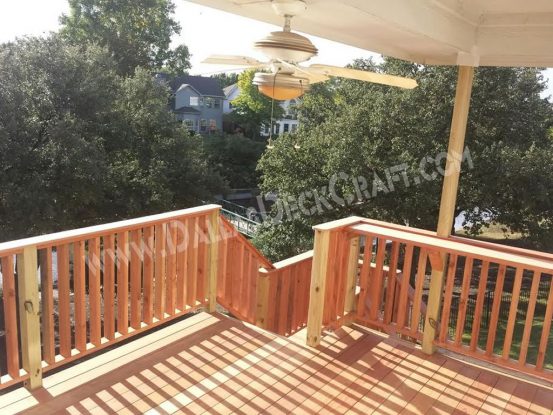 Redwood is well known for its beautiful, deep red hues and ease with which it can be worked. It makes an excellent, material for building decks. The material resists cupping, warping, and splitting, so this means will remain nice and flat. It also offers a wide range of choices in grains and grades that allow you more flexibility in choose what's right for you.
View Redwood Decks