Patio Decks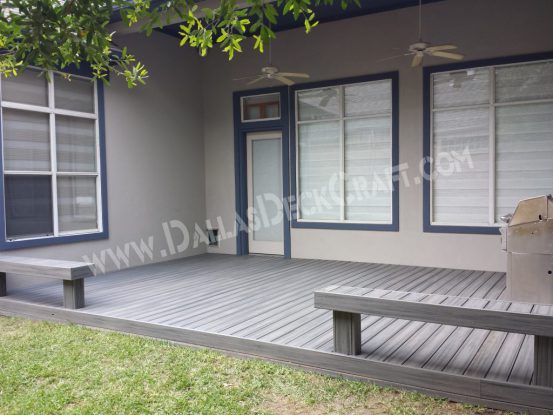 Patio decks connect your house to the great outdoors. They provide more living space for entertainment and relaxation. Whether you want to host a dinner party with close friends, barbecue on the Fourth of July, or simply admire the beautiful Texas weather, a patio deck gives you that option and flexibility. Simple or work of art? It's up to you.
View Patio Decks
Pool Decks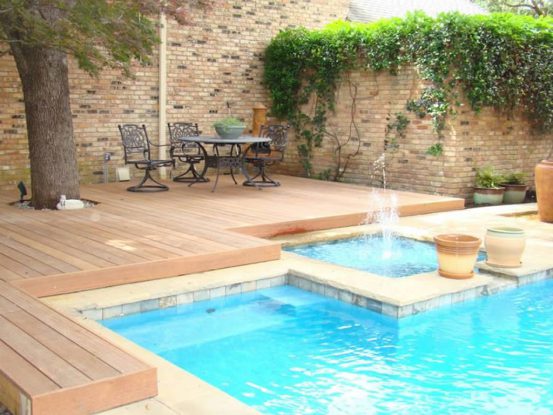 Pool decks are one of the biggest trends in outdoor design. The main purpose of pool decks is to offer functional space for persons to walk, sunbathe, or lounge around the pool. An inviting space surrounding the pool also does more. It provides a safe, slip resistant deck for barbecuing. Don't simply swim in your pool. Enjoy it both in and out.
View Poolside Decks
Balcony Decks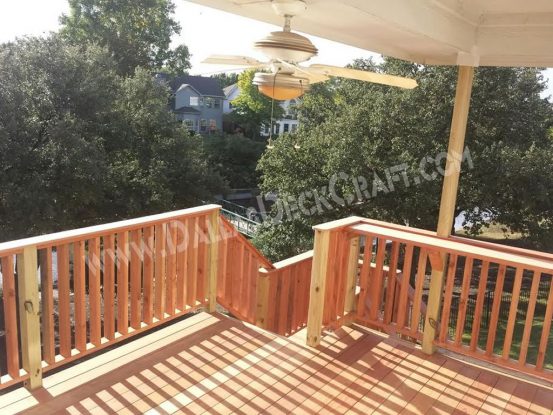 Balcony decks are a satisfying addition for many homes. A balcony deck can be a pleasant and inviting area to lounge, sip tea, grab a breath of fresh air, read the paper, or enjoy the view. You can gaze at the stars, watch the sunrise, or howl at the moon from your elevated perch. Feel like the king or queen of your own small kingdom with a balcony deck.
View Balcony Decks
Rooftop Decks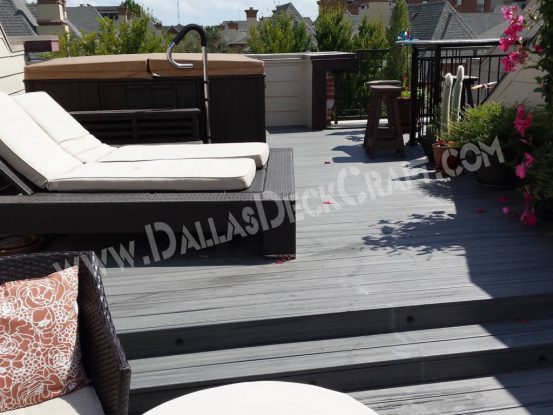 Rooftop decks are a growing trend for many metro-areas. These elevated spaces offer outdoor leisure and stunning views for people who live vertically. They come in myriad sizes and shapes. Some are multi-level architectural wonders, outfitted with grilling stations and flat-screen TVs. Compact versions may have conversation seating and a grill.
View Rooftop Decks
Mobile Home Decks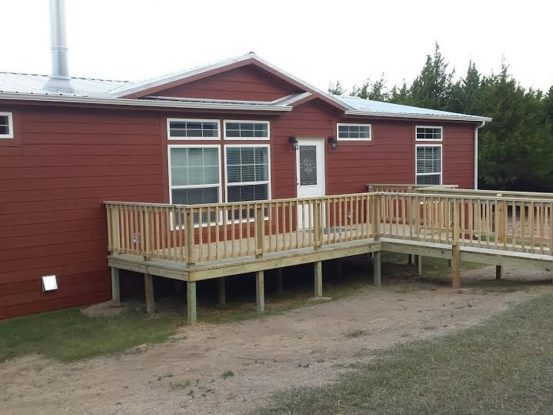 Adding a mobile home deck adds value to your property and curb appeal. It can be one great way to be creative and truly enjoy the outdoors whether you simple want to relax or entertain friends. Not only will a front deck on your mobile home add curb appeal but it can also provide needed shade and protection from the weather when adorned with an option roof.
View Mobile Home Decks
Residential Decks
Add valuable living area to your home with an outdoor deck. Residential decks provide your home with a great outdoor feature, one that can add value to your home. Most homeowners view their deck as being an extension of their house, treating it like an outdoor room. You can enjoy activities such as gardening, cooking out, entertaining, or some quiet relaxation.
View Residential Decks