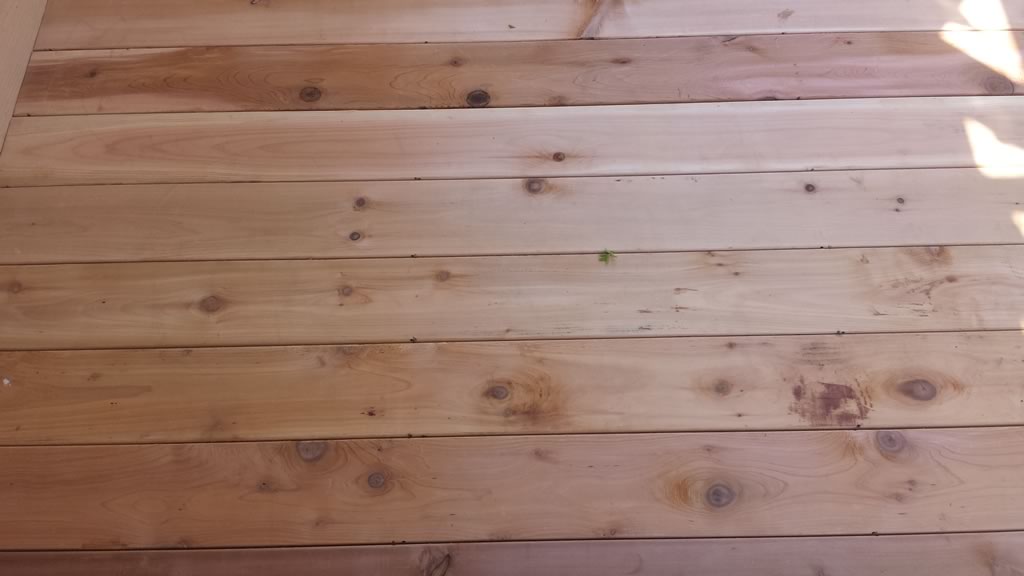 Why Choose Cedar Decking For Your Outdoor Living Experience?
Are you considering Cedar decking for your backyard outdoor living project? We are here to help you at DallasDeckCraft.com. You know you could save some money and go the pressure treated route. Or you could head in the opposite direction, and buy the more expensive composite deck or tropical hardwood deck like red balau or ipe that last a lifetime. So, given all the choices, why do so many homeowners choose cedar decking over pressure treated and other types of woods and plastics? Let's take a look.
Cedar Decking Benefit #1
Just looking at a cedar deck reveals what many homeowners feel is this decking material's biggest benefit-appearance. Cedar is absolutely gorgeous. And it gets that way naturally, not requiring any painting or staining to improve on its visual appeal. It is hard to find a better looking decking material.
Cedar Decking Benefit #2
Whether you build your own deck or hire a seasoned professional to deliver a quality product, you want your outdoor living experience to last. Cedar decking is naturally resistant to long-term ultraviolet exposure from the sun. This wood is also highly resistant to rot, mildew and mold. Cedar also resists bug and insect infestations. This means a hands-off, headache-free enjoyment of your cedar deck.
Cedar Decking Benefit #3
This type of decking material requires very little maintenance. Because it is so durable and naturally beautiful, you will not spend your time staining, painting or repairing your deck. You will instead spend your time enjoying it.
Cedar Decking Benefit #4
Although durable and long-lasting, cedar decking is rather lightweight compared to some other deck woods and plastics. This means it is easier to work with, which translates to a lower labor cost.
Cedar Decking Benefit #5
You would think because cedar is so lightweight that it may be porous. The opposite is actually true. Cedar decking will not absorb much moisture, even if you decide to leave it untreated. This means less cost over time, since you do not have to apply waterproof stains although if you want to maintain its natural color and look you may want to apply an ultraviolet ray blocker.
Cedar Decking Benefit #6
Beautiful and long-lasting cedar costs more money up front than some alternate plastic, composite and wood decking materials. But since it is such a low-maintenance and long-lasting material, you save money over time by less maintenance, repair and replacing parts of your deck.
Cedar Decking Benefit #7
Smart deck builders love working with cedar. How is this a benefit for you? Because this rugged and beautiful wood is so easy to handle and work with, it often means less time involved finishing your outdoor living experience. And because it is lighter in weight than many other types of decking, it does not create the physical strain that other woods and composites do. All this means that your decking contractor can give you a very attractive price tag for your cedar decking project.
If you would like to learn more about why cedar decking is so beneficial, and perfect for the Dallas, Rockwall and Collin county areas, give us a call today. You receive the benefit of our 35 years of deck building experience, and we provide you with a quote. But don't hesitate so we can get started delivering the benefits of cedar decking to you and your family sooner than later.