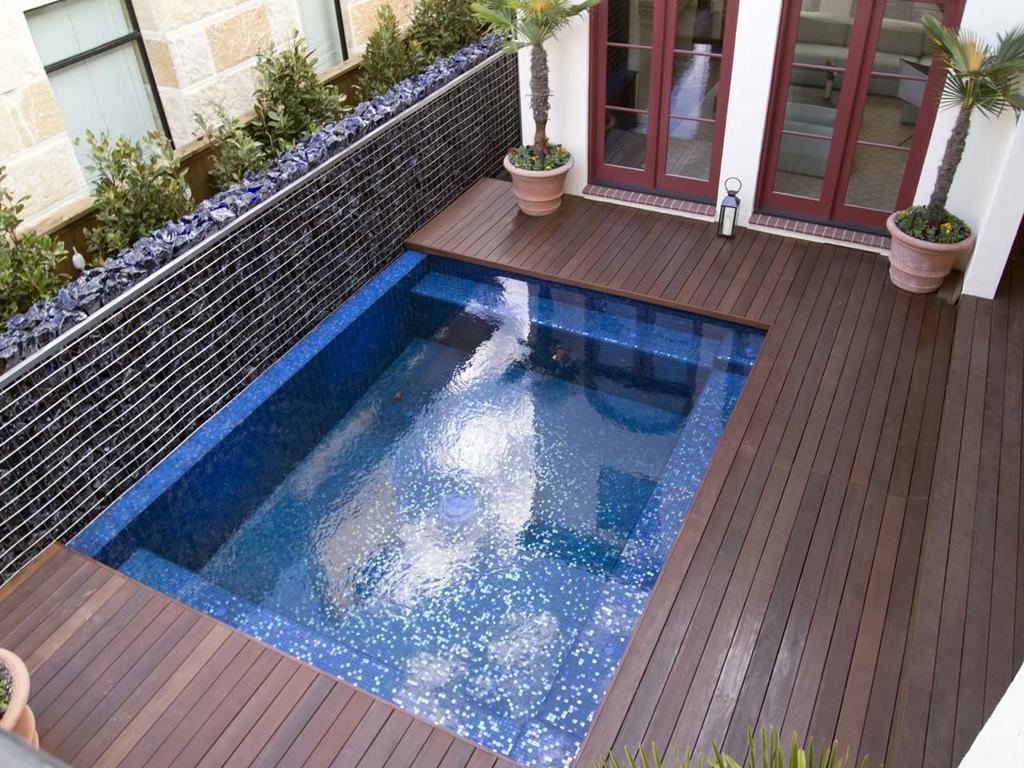 So you are considering a new deck but not sure if you should go with ipe or Trex? In this article we will point out the qualities and differences so that it can help with your decision. When comparing ipe against Trex decking, cost may be the first thing that comes to mind. Even if you have a large budget you don't want to overpay for your deck. Good looks is certainly a consideration, and durability comes into question as well. Of course, you should understand maintenance responsibilities and costs for your deck project, and remember that cost is not just an upfront issue. There may be financial costs attached to long-term maintenance.
While you certainly want to consider all of these factors, there is a big question you should answer first before you weigh the pros and cons of ipe (pronounced EE-pay) and Trex decks. Regardless of your budget, the size of the deck you are looking for and any other aspect of this project, you need to ask yourself the following question.
How Will You Be Using Your Deck?
Are you looking to build a pool deck? Choosing the right type of decking material can help you provide a slip-free surface that keeps your swimming friends and family members safe. Bare feet are synonymous with a swimming pool experience, so you want to select a type of wood or composite that doesn't get too hot in the blazing sun.
Perhaps you are building a deck as a retreat. You want a place you can go to get away from the hustle and bustle of your busy life. Maybe you enjoy entertaining. You love playing the host, and you want to design a decking area where you can create great memories with your loved ones. Of course, if you fancy yourself a 5-star outdoor chef, you can use your deck to display your backyard grilling skills.
Think long and hard about what experience you want your deck to provide for you. Once you know the physical and emotional needs you expect your outdoor deck to give you, you can move on to other ipe versus Trex considerations.
For instance, Trex can get hotter to the touch than ipe, so it might not be the best choice for a pool surround. On the other hand, Trex can be a little less expensive upfront than ipe and it is available in colors not found in natural woods. To continue your decking comparison, let's talk money.
Ipe vs Trex Cost, Now and Down the Road
Whatever type of deck you build, it is going to require maintenance. You have an upfront cost for construction that includes parts and labor. Once your dream deck is created it may be a beauty to behold, but that beauty depends on you if it is going to last. This means that even with the most durable, weather-resistant, hands-off deck is going to come with maintenance considerations.
Maintenance means money. Cleaning products and stains have financial costs, and so does elbow grease. If you are going to be the one maintaining your beautiful deck, you have to consider how much your time is worth. This means knowing what you should expect as an upfront construction cost. Average annual maintenance cost is also important before you decide on ipe over Trex, or vice versa.
Ipe is a "real wood" created by Mother Nature and it is incredibly dense. If you prefer to let it patina to a beautiful gray then it doesn't have to be stained or sealed. Have you ever seen teak wood used on a boat? It will also weather out if not oiled.
On the other hand if you would like to retain the beautiful natural colors then you would need to have it oiled on an annual basis. Ipe is so tightly constructed by nature that stains, sealers and oil cannot penetrate past the outer layer of the wood very well.
Your initial cost for ipe decking materials will most likely be higher than those of Trex products. This is in part because it is imported from Central and South America. Also there is only so much ipe in the world. It has to be grown and responsibly harvested.
Trex is a manufactured product that combines recycled plastic and wood. This makes it a little less expensive. Composite decking materials are not as strong as ipe (aka ironwood), so it requires a little more attention to the framework when installing.
On an annual maintenance basis, a 12′ x 20′ ipe deck may carry an average annual maintenance cost of $480 for cleaning and oiling, while the same size Trex deck can set you back $240 or more per year on average for cleaning cost.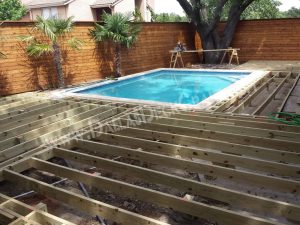 Ipe vs Trex Durability: How Long do You Want Your Deck to Last?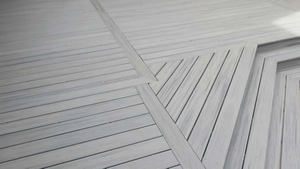 Ipe is a natural hardwood that is found mainly in Brazil. Trex is a composite decking material made from mostly recycled wood and plastic. Incidentally, Trex is also the name of the company that manufactures this decking product. Due to their physical makeup, ipe and Trex respond differently to Father Time, exposure to sunlight and other factors.
Ipe lasts forever. Not really, but it sure seems that way. Ipe decking has been used at Disneyworld and on the Atlantic City Boardwalk in New Jersey because it lasts so long. Its low-maintenance, high-density resistance to pounding feet and weather compared to other deck types is why you can expect 25 to 50 years of longevity on most ipe products. Some ipe decks can last 50 to 75 years or longer when they are taken care of.
That's right… your ipe deck may outlive you!
This is not to say that Trex materials don't last. They certainly do. Trex backs their decking products with a 25 year warranty. If you take care of your Trex deck, you can expect it to look great and provide wonderful memories for 25 to 30 years.
What the Heck is the Janka Hardness Scale?
Comparing ipe vs Trex means understanding how hard they are. The oddly named Janka scale measures how hard different natural woods are. Named after Austrian Gabriel Janka, it is often used to compare how hard decking materials are, thereby giving you an idea of how resistant they are to wear and weather.
The Janka hardness rating for ipe is 3,680, which is 8 times harder than that of a California redwood tree. Trex decking materials are not nearly as hard as ipe. This does not mean they aren't durable, as is evidenced by the accompanying 25 year warranty. Trex does not carry a Janka rating, but it should be fine for your backyard deck.
You want to choose a hardness level like that of ipe or some other dense hardwood if you are going to have extremely high levels of traffic and wear, like in the Disneyland and Atlantic City Boardwalk examples from earlier. For a residential application, you can expect years of beauty and durability from either ipe or Trex decking products.
Consider Your Deck Material Fire Rating
A fire rating comparison of decking products shows that Trex decking materials are recommended as safe for residential applications. Many of the products in your home, including the building materials that were used to build your home, carry the Class C fire rating of Trex decking products. Also referred to as a Class III rating, this classification comes from Underwriters Laboratories, an unbiased and independent consumer safety organization.
Ipe woods have earned a Class A (Class I) fire rating. This means they are also safe and acceptable for residential applications such as building your deck. Because this wood is so dense and tightly packed, it is much harder for it to catch fire with a very low fire spread time when compared to other natural woods and composite decking products. And for this reason ipe is accepted for most commercial applications.
Keeping the Bugs at Bay
A comparison of ipe vs Trex decks would not be complete without discussing the insects and bugs that may view your deck as a tasty treat. You probably also want to know that your resident woodpecker won't be able to drill holes in your deck when he is looking for bugs to eat. In both cases, Trex and ipe decking materials are more insect-resistant than many natural and composite woods.
Trex is sold as insect-resistant and ipe is noted for being insect-resistant. Because Trex boards are a combo of wood and plastic, they are less than appealing to the bugs that chomp on wood. The natural ipe wood repels insects because it is too hard for them to chew or bore into. Both are winners here.
Rain, Sun, Snow and Other Weather Considerations
Time and weather will eventually destroy anything, whether man-made or natural. Will the sun fade a Trex deck? The answer is yes… after a considerable amount of time. Trex is a composite decking type, and this means it is resistant to fading. However, if your Trex deck receives strong, direct sunlight most of the year, it's color may begin to fade. This will only happen after 10 or so years, and the fading is gradual, not all at once.
An ipe deck will naturally fade over time. It will eventually develop a silver-grayish patina. The special ipe oil finish mentioned earlier can help your Ipe deck maintain a beautiful, natural appearance. As was previously discussed, these oils need to be applied on an annual basis to keep the original look of the wood.
If your deck builder does his job properly, he will talk about the natural tendency for a Trex deck to gradually change its color over the first 2 to 3 months after it has been built. This is a normal occurrence which happens as your deck adjusts itself to your environment. It might be a good idea to take a look at an existing Trex deck in your area so you can picture the very slight change in color will occur.
As far as rain, snow and other weather conditions that can physically impact your deck, Trex and ipe both do a good job resisting their effects. Both are mold and splinter-resistant, both clean up easily after a storm, and both are highly weather-resistant.
What Do Trex and Ipe Decks Look Like?
Trex comes in several colors. Ipe gives you what Mother Nature created. This means your ipe deck will have boards with varying shades and hues of a rich reddish brown. There are amber and cherry red influences as well. If you have an obsessive compulsive disorder, you are going to want to choose Trex vs ipe, since the color will be consistent from one board to the next.
Since Trex decking materials are man-made, you can choose one of the many colors available and every board will match its partner. Trex color variations include descriptive names like Spiced Rum, Gravel Path, Tiki Torch and Lava Rock.
We talked earlier about how ipe will eventually develop a silvery, gray finish. This by no means will happen immediately. You can expect a year or so of use out of your ipe deck before the natural grayish patina will begin to develop. With Trex decking you can expect the same look 5 or 10 years down the road as you get after the initial 8 to 12 week color change takes place.
Safety Factors to Think About When Comparing Ipe vs Trex
Does comparing ipe vs Trex mean one is a safer product than the other? Since both products are durable and long-lasting, it is hard to say that one is going to provide more safety than the other. If you want your deck to be built out of one of the hardest woods on the planet, one that is virtually fire, rot and bug-resistant, choose the more expensive ipe.
That having been said, the construction of Trex decking materials makes them unattractive to insects and other bugs that bore into wood. Trex and ipe are resistant to decay, which lends obvious safety factors. This means a safe decking product, as the structural integrity of the deck is kept intact.
Ipe is one of a limited number of decking choices that gets the thumbs-up from the American Disabilities Act. It is actually so anti-slippery that it surpasses the standards and requirements the American Disabilities Act (ADA) demands for its safety seal of approval. It is highly slip-resistant, even when wet. Trex decking is available in slightly textured finishes that make it slip-resistant as well.
Consider the Environmental Impact
Arguing ipe vs Trex scores some environmentally conscious points for both sides. Ipe lasts so long that repair and replacement costs are virtually nonexistent. This means that less ipe wood needs to be harvested over time to build these durable, beautiful decks. Since an ipe deck can literally look great and keep its functionality for 50 or more years, there is less of an environmental impact than caused by the 15 to 25 year longevity of pressure-treated pine decks. Ipe wood is also chemical-free.
Trex decks are environmentally responsible as well. Trex is made from 95% recycled wood fibers, sawdust waste and recycled plastic materials. Additionally, Trex works hand-in-hand with the US Forest Stewardship Council to ensure the decking materials they offer didn't come from an endangered rain forest. The same is true for many ipe manufacturers, so be sure to ask your deck builder if his ipe products are FSC-approved when you request a free quote.