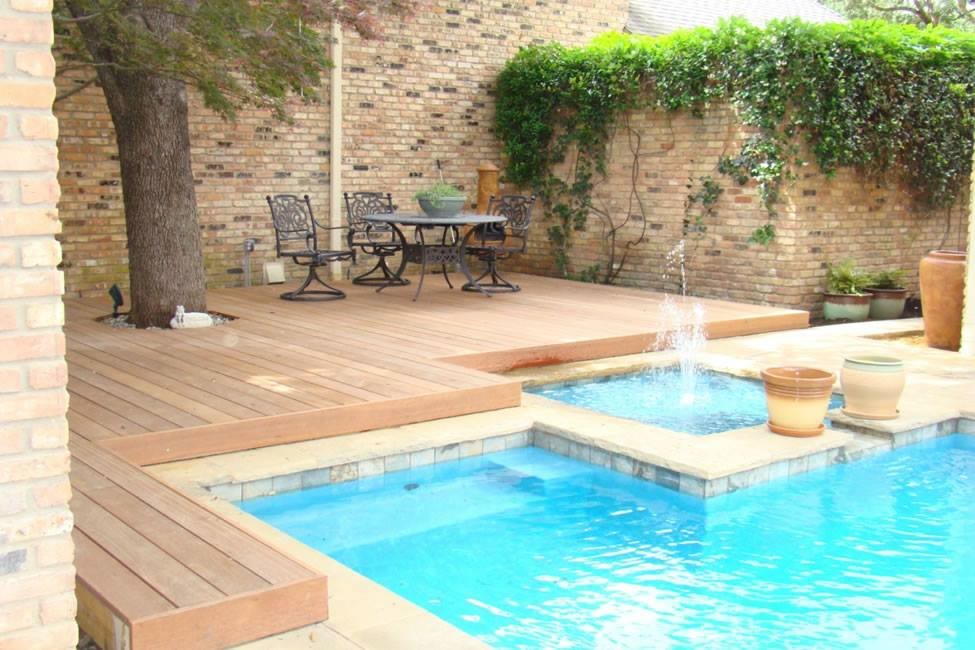 Red Balau Decking
Red balau decking can significantly transform the aesthetic and commercial value of any property, being one of the high-end exotic wood decking options very popular among architects, professional deck builders and homeowners these days. Also known as Philippine Mahogany and Indonesian Red Balau, this material is a densely grained hardwood known to be more durable than redwood.
Common in Southeast Asian countries such as Malaysia, the Philippines and Indonesia, balau hardwood is extremely hard and has natural properties that make it inherently resistant to rot, decay, infestation, and extreme weather. It is also easier to work with compared to other exotic hardwoods. Let's take a closer look at red balau and find out why it is highly desired in the decking industry.
Red Balau Decking: A Closer Look
Red balau is a tropical hardwood tree that belongs to the Shorea genus that is prevalent in Southeast Asian countries. The trees can grow up to 250 feet tall with a diameter of 6 feet. As tropical trees, they are very resilient in high-moisture environments, which is why they are resistant to decay. It has a fire rating of A, which means it is also highly fire resistant.
Indonesian Red Balau is also valued for its high resistance against wear and tear, being very dense. It is actually denser than teak and has a Janka Hardness Rating of 1,560. The color of its wood is highly dependent on the particular species, but in general, the wood comes out in a dark reddish brown hue. When allowed to weather, the wood will eventually turn into a silver gray patina.
Red Balau Hardwood Advantages
The best quality that red balau has is its strength, which makes it an ideal outdoor decking material. But this exotic wood decking material possesses a lot of characteristics that present advantages:
Highly resistant to decay of any kind, even when exposed to harsh outdoor elements for extended periods of time.
Red balau decking price is almost less than half of other exotic hardwoods, primarily because of its availability.
It is highly sustainable. Production of red balau decking materials are managed and there are stringent standards in place to ensure that the environment is not harmed.
Balau is a popular boat and high-end yacht decking material, which means that it can withstand being exposed to the sun, sea and harsh winds.
It is shrinkage resistant.
It is not prone to splintering and checking.
Balau hardwood comes in different sizes to suit a variety of building applications.
It is also fire-resistant with a Class-A fire rating.
It is 4 times harder than redwood.
Very low maintenance.
Working with Red Balau Hardwood
Because Indonesian Red Balau is very dense, it can be challenging to work with. It is important to let an extensively experienced professional deck builder work on this material so that the proper tools can be used. Sawing this hardwood is a bit difficult, so it is recommended to use carbide-tipped saws. But because the wood is finely grained, it is rather easy to plane and will come out very smooth.
Red balau is very low maintenance; you would only need to apply a stain sealer once a year to bring the rich and luxurious original color back to life. To properly protect the wood, you can use penetrating oil finishes that contain ultraviolet inhibitors. This will greatly reduce fading and mildew infestation, especially for decks that are constantly exposed to the sun and water.