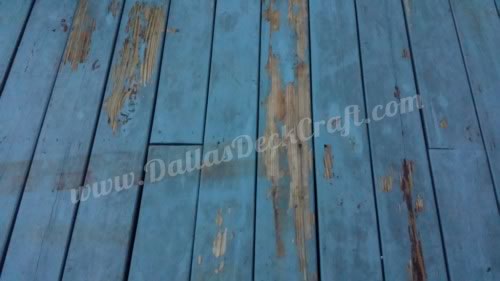 Deck repair and maintenance are essential in making sure that your deck or porch is kept beautiful and safe. Some of these repair jobs can be DIY, while most require the expert input of a professional deck builder who can properly determine what needs to be done and which tools work best with the materials that will be used.
A deck, in any form, shape or size, needs a lot of tender loving care. Any homeowner who chooses to have a deck in his property has to have a deep understanding of the responsibilities that come with owning a beautiful deck.
And while there are some deck repair projects that you can definitely do on your own, most of these repair jobs—especially those that involve exotic wood—need to be done by a deck contractor or a decking company who knows deck building inside out. But when do you need a professional and when can you do the repairs on your own?
Common Deck Repairs Scenarios
In areas where weather conditions can be extreme, such as in Rockwall, Texas, your deck can be easily and constantly exposed to the elements, resulting to accelerated deterioration of the materials used its constructions. Fortunately, most of these damages can be repaired. Here are some of the most common deck problems and wood deck repair scenarios that you or a deck builder can address.
Reason 1: Deck Refinishing
A beautifully refinished deck not only looks great, it also greatly improves the resale value of any home and extends the lifespan of the wood. Due to normal wear and tear, it is necessary to refinish the deck for better wood protection and to revive the stain color. Deck refinishing is also a great opportunity to address minor deck repairs like missing nails and loose boards.
There are several basic steps involved in deck refinishing:
Step 1: Deck inspection—start by inspecting the entirety of your deck. Check for popped nails, loose boards and wobbly railings. Also be on the lookout for structural component issues such as split or cracked wood, as well as rotten boards. The signs that you would want to look for to know if the wood is rotten are molded, discoloration and softness when the part is pressed with a screwdriver or any hard object. A thorough inspection will allow you to assess the extent of deck repairs that need to be done.
Step 2: Deck Cleaning—your deck needs to be properly prepared before refinishing and this is done by thoroughly cleaning the wood beforehand. There are a few methods to do this, and this step can be labor intensive, which is why deck refinishing is often delegated to a deck contractor. You would need the following tools and materials:
Goggles or other eye protection
Gloves
Stiff bristled brush
Paint scraper
Push broom
Drop cloths
Commercial cleaner
You can start cleaning the deck by scrubbing the surface with a stiff bristled brush or broom. Although it may not really get into the tight corners and clean the deep cracks like a pressure washer can, scrubbing can be enough if you also use a commercial cleaner or TSP (trisodium phosphate). Many deck repair professionals prefer this deck cleaning method to power washing because it is less harsh.
Step 3: Pressure Washing—this is actually a standard deep deck cleaning method as it effectively removes old stain, dirt and debris from wooden decks. It is important to remember to not let the spray linger on one spot longer than a couple of seconds, as it can gouge the wood.
Step 4: Pre-application Preparations—to prepare the wood surface for finishing or stain, remove loose finishes or paint with a paint scraper. If the surface is painted or varnished and you want to replace it with a stain, you have to strip the varnish with a chemical stripper or the paint off with a paint stripper and a deck cleaner after. If the surface is painted, you have to sand it. Always read the product label and follow the directions for guidance.
Step 5: Applying the Finish—once the deck is dry and totally clean, you can now apply the finish, which usually comes in transparent, semi-transparent, tinted and solid colors. If you hired a deck contractor for the project, make sure that you specify your preferences. There are practical considerations to remember, though: Tinted or clear products usually last for 1 to 2 years, while solid and semi-transparent stains can last up to 4 to 6 years. Rollers, brushes, sprayers, or pads can be used to apply finishing.
Reason 2: Damaged Deck Boards
Just because a few boards are damaged, rotten or cracked does not mean that you have to replace the entire deck. Replacing the damaged boards is a less intrusive, and of course, less expensive form of deck repairs. You can do this wooden deck repair project by yourself if you have any experience, but if special fasteners were used to attach the wood, you would need the help of a professional deck builder.
Board replacement involves unscrewing or un-nailing the fasteners that hold the boards together, then cutting a replacement board that will match the size of the previous one. It will then be re-attached with the same type of fasteners. Once firmly in place, the board has to be sealed and stained again to match the rest of the deck.
Reason 3: Wobbly Decks
Another scenario where a deck needs to be repaired is when it becomes wobbly for various reasons. A wobbly deck poses a real danger to you, your family and your guests as the deck may collapse. Some of the reasons why decks become wobbly are:
Foundation issues
Loose connections or fasteners between boards
The diagonal bracing may be insufficient
Incorrectly installed posts or the wrong type may have also led to accelerated rotting, which greatly decreased its structural integrity.
Check the entire perimeter of your deck, especially the areas that are close to water sources and within 5 inches of the ground. Search for signs of rot by probing the wood with a screwdriver. You can start by checking the stairs. Pay close attention to the saw-toothed notched pieces supporting the steps called "stringers."
If you can access the underside of the deck, closely inspect the beams, posts and joists. Double-check the "ledger"—this is a very important frame that attaches the deck to your house. Most collapsed decks are caused by failure of the ledger. It is important to note, though, that not all decks have ledgers. Check all the hardware, especially the joist hangers if they were used. You would need to replace any that are severely rusted.
Topside, make sure to give the railings a good shake and check if any of the posts are damaged or loose. If you find damage, it is best to replace as they will get worse in time. Look for cracks around fasteners and screws, and replace damaged or rusted ones right away.
At the first sign that your deck is unstable, you have to consult a decking company or a deck contractor in your area for an in-depth analysis, deck repair cost estimate and advice on how to go about deck repairs. It is always best to keep your deck in top shape so that you and your family can get the most out of it for a really long time.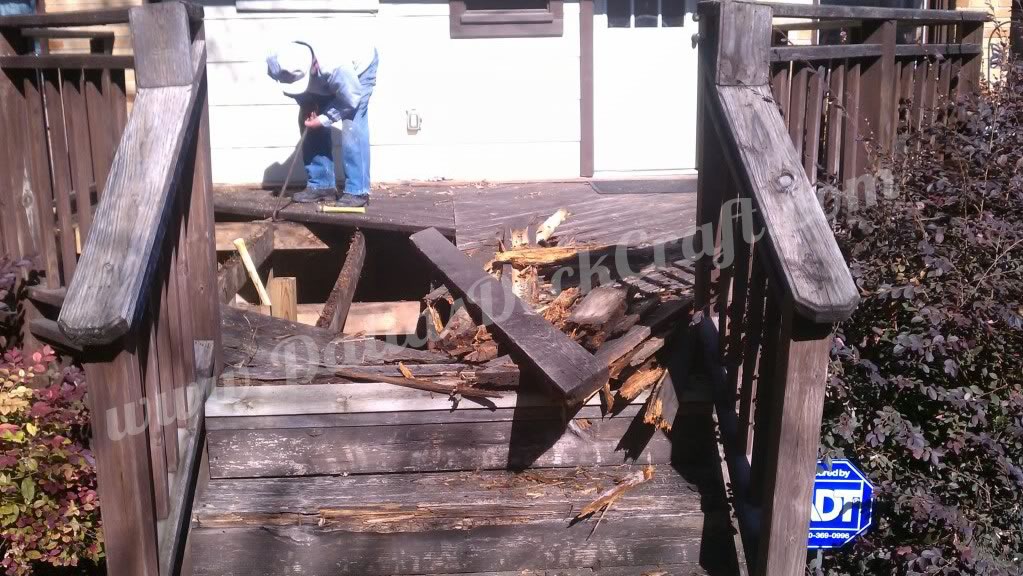 Deck Repair Reminder – Don't Let This Happen to You!
"I didn't know I needed deck repair that badly!" Well, you sure as heck know it now. Because you just dropped $100 worth of steak when your foot went crashing through your deck. You have barbecue sauce all over your new shirt, and your spouse is about to pass out from laughing at you. It is bad enough that your dogs are scarfing down the food intended for your friends, but what's worse is, they are going to be here any minute!
At the end of a long, stressful week, you were just looking forward to some relaxing and well-deserved fun with your friends and family on your deck. So you invited a bunch of friends over, and told them you would be supplying the food.
You have so many fond memories of incredible times spent on your deck. And you were all set to create some more memorable events. And to make it worse, your spouse has been nagging you about checking to see if you needed any deck repairs.
Are there any damaged or loose deck boards that need replacing? Don't you think it needs to be refinished? Why don't you call a professional deck builder and get an estimate on any deck repairs that are needed? Nag, nag, nag. Well, you have to admit they were right, and you should have listened.
You wanted to be the envy of your friends and family, and instead you ended up a red-faced laughing-stock. And you want to know the worst part? All this could have been avoided.
Get a Deck Repair Specialist to Give you an Estimate
No matter the time of year, it is always the right time to implement some safe and smart deck repairs. The cost of building or repairing a deck is almost 100% replaced by the improvement in home resale value. And while many deck repairs can be taken on by the DIY weekend warrior, do you really have the time? Wouldn't you rather be lounging on your deck than working on it?
You would probably be surprised at how quickly and inexpensively deck repairs can be implemented by a seasoned deck building pro. And in the Dallas Metro area, over 4 inches more rain falls each year than in the rest of the great state of Texas. That means you really need to stay on top of wooden deck repairs, whether you handle them yourself or get a professional deck contractor involved.
And if you're worried about deck repair costs, you shouldn't be. When you get a pro involved with decades of experience working on above ground pool decks, screened porch decks and decks constructed from all types of materials, your beautiful deck lasts longer, and you end up spending less money in the long run.
Besides, what if one of your friends would have had the accident you just did? Aside from feeling horribly, you could wind up with bad feelings and a tarnished friendship. And heck, while you are toiling away at your job, a deck repair professional can be returning your outdoor entertainment center to its former glory.
Whether you are in Dallas, Rockwall or Collin counties or anywhere else in the Dallas Metro area, give us a call. We are proud deck owners just like you, and we want your deck to be safe and beautiful. We would be honored to give you a deck repair cost estimate, and we know that you will be pleasantly surprised with what you hear.