So you are considering a new deck but not sure if you should go with ipe or Trex? In this article we will point out the qualities and differences so that it can help with your decision. When comparing ipe against Trex decking, cost may be the first thing that comes to mind. Even if you have a large budget you don't want to overpay for your deck. Good looks is certainly a consideration, and durability comes into question as well. Of course, you should understand maintenance responsibilities and costs for your deck project, and remember that cost is not just an upfront issue. There may be financial costs attached to long-term maintenance.
While you certainly want to consider all of these factors, there is a big question you should answer first before you weigh the pros and cons of ipe (pronounced EE-pay) and Trex decks. Regardless of your budget, the size of the deck you are looking for and any other aspect of this project, you need to ask yourself the following question.
How Will You Be Using Your Deck?
Are you looking to build a pool deck? Choosing the right type of decking material can help you provide a slip-free surface that keeps your swimming friends and family members safe. Bare feet are synonymous with a swimming pool experience, so you want to select a type of wood or composite that doesn't get too hot in the blazing sun.
Perhaps you are building a deck as a retreat. You want a place you can go to get away from the hustle and bustle of your busy life. Maybe you enjoy entertaining. You love playing the host, and you want to design a decking area where you can create great memories with your loved ones. Of course, if you fancy yourself a 5-star outdoor chef, you can use your deck to display your backyard grilling skills.
Think long and hard about what experience you want your deck to provide for you. Once you know the physical and emotional needs you expect your outdoor deck to give you, you can move on to other ipe versus Trex considerations.
For instance, Trex can get hotter to the touch than ipe, so it might not be the best choice for a pool surround. On the other hand, Trex can be a little less expensive upfront than ipe and it is available in colors not found in natural woods. To continue your decking comparison, let's talk money.
Ipe vs Trex Cost, Now and Down the Road
Whatever type of deck you build, it is going to require maintenance. You have an upfront cost for construction that includes parts and labor. Once your dream deck is created it may be a beauty to behold, but that beauty depends on you if it is going to last. This means that even with the most durable, weather-resistant, hands-off deck is going to come with maintenance considerations.
Maintenance means money. Cleaning products and stains have financial costs, and so does elbow grease. If you are going to be the one maintaining your beautiful deck, you have to consider how much your time is worth. This means knowing what you should expect as an upfront construction cost. Average annual maintenance cost is also important before you decide on ipe over Trex, or vice versa.
Ipe is a "real wood" created by Mother Nature and it is incredibly dense. If you prefer to let it patina to a beautiful gray then it doesn't have to be stained or sealed. Have you ever seen teak wood used on a boat? It will also weather out if not oiled.
On the other hand if you would like to retain the beautiful natural colors then you would need to have it oiled on an annual basis. Ipe is so tightly constructed by nature that stains, sealers and oil cannot penetrate past the outer layer of the wood very well.
Your initial cost for ipe decking materials will most likely be higher than those of Trex products. This is in part because it is imported from Central and South America. Also there is only so much ipe in the world. It has to be grown and responsibly harvested.
Trex is a manufactured product that combines recycled plastic and wood. This makes it a little less expensive. Composite decking materials are not as strong as ipe (aka ironwood), so it requires a little more attention to the framework when installing.
On an annual maintenance basis, a 12′ x 20′ ipe deck may carry an average annual maintenance cost of $480 for cleaning and oiling, while the same size Trex deck can set you back $240 or more per year on average for cleaning cost.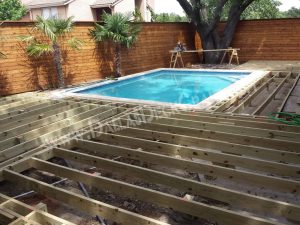 Ipe vs Trex Durability: How Long do You Want Your Deck to Last?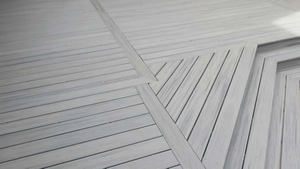 Ipe is a natural hardwood that is found mainly in Brazil. Trex is a composite decking material made from mostly recycled wood and plastic. Incidentally, Trex is also the name of the company that manufactures this decking product. Due to their physical makeup, ipe and Trex respond differently to Father Time, exposure to sunlight and other factors.
Ipe lasts forever. Not really, but it sure seems that way. Ipe decking has been used at Disneyworld and on the Atlantic City Boardwalk in New Jersey because it lasts so long. Its low-maintenance, high-density resistance to pounding feet and weather compared to other deck types is why you can expect 25 to 50 years of longevity on most ipe products. Some ipe decks can last 50 to 75 years or longer when they are taken care of.
That's right… your ipe deck may outlive you!
This is not to say that Trex materials don't last. They certainly do. Trex backs their decking products with a 25 year warranty. If you take care of your Trex deck, you can expect it to look great and provide wonderful memories for 25 to 30 years.
What the Heck is the Janka Hardness Scale?
Comparing ipe vs Trex means understanding how hard they are. The oddly named Janka scale measures how hard different natural woods are. Named after Austrian Gabriel Janka, it is often used to compare how hard decking materials are, thereby giving you an idea of how resistant they are to wear and weather.
The Janka hardness rating for ipe is 3,680, which is 8 times harder than that of a California redwood tree. Trex decking materials are not nearly as hard as ipe. This does not mean they aren't durable, as is evidenced by the accompanying 25 year warranty. Trex does not carry a Janka rating, but it should be fine for your backyard deck.
You want to choose a hardness level like that of ipe or some other dense hardwood if you are going to have extremely high levels of traffic and wear, like in the Disneyland and Atlantic City Boardwalk examples from earlier. For a residential application, you can expect years of beauty and durability from either ipe or Trex decking products.
Consider Your Deck Material Fire Rating
A fire rating comparison of decking products shows that Trex decking materials are recommended as safe for residential applications. Many of the products in your home, including the building materials that were used to build your home, carry the Class C fire rating of Trex decking products. Also referred to as a Class III rating, this classification comes from Underwriters Laboratories, an unbiased and independent consumer safety organization.
Ipe woods have earned a Class A (Class I) fire rating. This means they are also safe and acceptable for residential applications such as building your deck. Because this wood is so dense and tightly packed, it is much harder for it to catch fire with a very low fire spread time when compared to other natural woods and composite decking products. And for this reason ipe is accepted for most commercial applications.
Keeping the Bugs at Bay
A comparison of ipe vs Trex decks would not be complete without discussing the insects and bugs that may view your deck as a tasty treat. You probably also want to know that your resident woodpecker won't be able to drill holes in your deck when he is looking for bugs to eat. In both cases, Trex and ipe decking materials are more insect-resistant than many natural and composite woods.
Trex is sold as insect-resistant and ipe is noted for being insect-resistant. Because Trex boards are a combo of wood and plastic, they are less than appealing to the bugs that chomp on wood. The natural ipe wood repels insects because it is too hard for them to chew or bore into. Both are winners here.
Rain, Sun, Snow and Other Weather Considerations
Time and weather will eventually destroy anything, whether man-made or natural. Will the sun fade a Trex deck? The answer is yes… after a considerable amount of time. Trex is a composite decking type, and this means it is resistant to fading. However, if your Trex deck receives strong, direct sunlight most of the year, it's color may begin to fade. This will only happen after 10 or so years, and the fading is gradual, not all at once.
An ipe deck will naturally fade over time. It will eventually develop a silver-grayish patina. The special ipe oil finish mentioned earlier can help your Ipe deck maintain a beautiful, natural appearance. As was previously discussed, these oils need to be applied on an annual basis to keep the original look of the wood.
If your deck builder does his job properly, he will talk about the natural tendency for a Trex deck to gradually change its color over the first 2 to 3 months after it has been built. This is a normal occurrence which happens as your deck adjusts itself to your environment. It might be a good idea to take a look at an existing Trex deck in your area so you can picture the very slight change in color will occur.
As far as rain, snow and other weather conditions that can physically impact your deck, Trex and ipe both do a good job resisting their effects. Both are mold and splinter-resistant, both clean up easily after a storm, and both are highly weather-resistant.
What Do Trex and Ipe Decks Look Like?
Trex comes in several colors. Ipe gives you what Mother Nature created. This means your ipe deck will have boards with varying shades and hues of a rich reddish brown. There are amber and cherry red influences as well. If you have an obsessive compulsive disorder, you are going to want to choose Trex vs ipe, since the color will be consistent from one board to the next.
Since Trex decking materials are man-made, you can choose one of the many colors available and every board will match its partner. Trex color variations include descriptive names like Spiced Rum, Gravel Path, Tiki Torch and Lava Rock.
We talked earlier about how ipe will eventually develop a silvery, gray finish. This by no means will happen immediately. You can expect a year or so of use out of your ipe deck before the natural grayish patina will begin to develop. With Trex decking you can expect the same look 5 or 10 years down the road as you get after the initial 8 to 12 week color change takes place.
Safety Factors to Think About When Comparing Ipe vs Trex
Does comparing ipe vs Trex mean one is a safer product than the other? Since both products are durable and long-lasting, it is hard to say that one is going to provide more safety than the other. If you want your deck to be built out of one of the hardest woods on the planet, one that is virtually fire, rot and bug-resistant, choose the more expensive ipe.
That having been said, the construction of Trex decking materials makes them unattractive to insects and other bugs that bore into wood. Trex and ipe are resistant to decay, which lends obvious safety factors. This means a safe decking product, as the structural integrity of the deck is kept intact.
Ipe is one of a limited number of decking choices that gets the thumbs-up from the American Disabilities Act. It is actually so anti-slippery that it surpasses the standards and requirements the American Disabilities Act (ADA) demands for its safety seal of approval. It is highly slip-resistant, even when wet. Trex decking is available in slightly textured finishes that make it slip-resistant as well.
Consider the Environmental Impact
Arguing ipe vs Trex scores some environmentally conscious points for both sides. Ipe lasts so long that repair and replacement costs are virtually nonexistent. This means that less ipe wood needs to be harvested over time to build these durable, beautiful decks. Since an ipe deck can literally look great and keep its functionality for 50 or more years, there is less of an environmental impact than caused by the 15 to 25 year longevity of pressure-treated pine decks. Ipe wood is also chemical-free.
Trex decks are environmentally responsible as well. Trex is made from 95% recycled wood fibers, sawdust waste and recycled plastic materials. Additionally, Trex works hand-in-hand with the US Forest Stewardship Council to ensure the decking materials they offer didn't come from an endangered rain forest. The same is true for many ipe manufacturers, so be sure to ask your deck builder if his ipe products are FSC-approved when you request a free quote.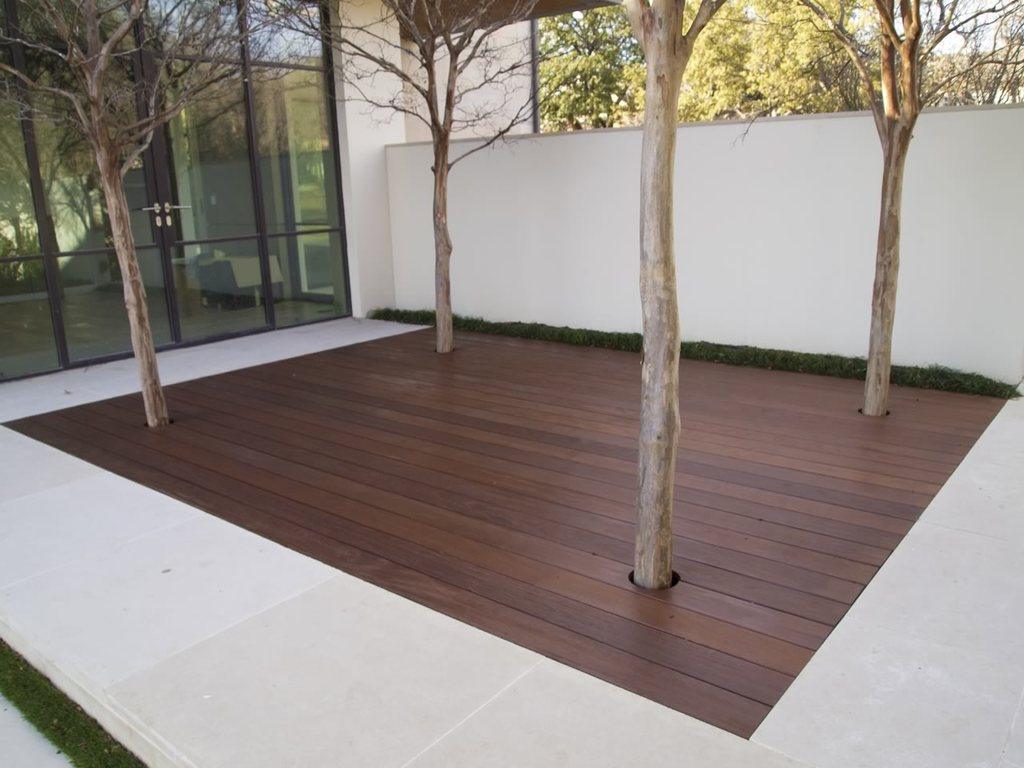 So you are thinking about building a deck in Dallas, Texas but you're not sure what decking materials you should use? The Dallas-Fort Worth metroplex is the 4th largest metro area in the US. More than 7 million people call the 13 counties of this metro region home because the weather is beautiful all year-round. Enjoying that weather without leaving home is possible with a pool deck, patio deck or balcony deck. You can entertain, create a place to escape or use your deck to show off your backyard barbecue skills.
No matter what type of deck you build, you need to choose the right materials. This means understanding what decking materials work best for your environment. A veteran deck builder with decades of experience crafting quality decks in the Dallas area knows the pros and cons for the popular woods and composites used to build decks that last, and that help you create memorable experiences.
This report helps you compare decking products. You will learn which are more expensive to build and those types of decking materials which require minimal maintenance. We will cover popular wood and composite decking manufacturers, and all other aspects you need to know to make an informed decision as to which decking material you should be using. If you know you want to have a deck built but don't know what materials you should use for your particular situation, this guide will help you answer all your questions.
Listed below in no particular order are the most commonly used types of wood and composite decking materials in the Dallas metropolitan area. They provide varying degrees of functionality and durability, cover a wide range of price points, and can be used for many types of decks.
Common Natural Woods for Decking
Far and away the most common type of wood used to build a deck is Southern Yellow Pine or SYP. This wood is pressure treated (then called Pressure Treated Pine or PTP for short) to extend its natural resistance against rotting, decaying and insect infestation. Pressure treated pine, cedar and redwood are the most common natural woods used to build a deck in Dallas. Let's take a look at each in turn, comparing and contrasting them according to features, durability and price points.
Pressure treated pine is the most economical and found to be used in most decks in the United States for one simple reason–it is the least expensive decking material. Bear in mind that this only means initial construction and labor cost. It is easy to work with, has a plentiful supply, and can give you a good looking deck for 15 or 25 years (or longer) if properly maintained.
Pressure treated pine delivers the beauty of natural wood, but pressure treated pine decks will need the application of a good weather sealant and it will have to be periodically reapplied. Talk to a well seasoned deck builder as to what products will give you the best protection as well as when to apply them to your newly installed deck.
People build decks for different reasons. If you are on a budget and looking for a pool deck or want to build a surround for your hot tub, pressure treated lumber is recommended. When you keep a routine maintenance schedule it can give you years of enjoyment.
Remember that the upfront cost for pressure treated decking materials is very attractive, but ongoing maintenance, time and financial considerations are going to be a little greater than with other types of woods and composites like Trex decking and ipe (pronounced ee-pay) wood.
Cedar is considered a soft wood, but it nonetheless makes for beautiful, long-lasting decks. Cedar decking materials offer a distinctive color and hue, and there is no mistaking the luxurious smell of a cedar deck. You may fall in the love with cedar decking products because of the rich red coloring. If you're looking for a beautiful deck, cedar can definitely deliver.
Cedar should be re-sealed every few years, and when proper maintenance practices are observed, you can still have a really attractive deck after 20 to 30 years. As opposed to other decking materials, cedar carries a middle-of-the-road price tag.
While Redwood has a natural resistance to rot, decay and boring insects it will still need maintenance. It will also give you a natural and beautiful deck. It works well in the Dallas metropolitan area and can be the centerpiece for great backyard entertaining experiences. Like cedar, redwood costs less than hardwoods and composites, man-made decking materials, and it can be less prone to warping over time than pressure treated wood. Like most natural woods it is best used when installed so that it has ample space between the deck and the ground. This allows for air to flow keeping the deck dry underneath and adds to the longevity.
You should also weather seal a redwood deck every few years to get the best possible performance. Since redwood is a softwood like cedar, it will be easier to scratch or stain than a hardwood or composite. Additionally, if older/inner tree growth is used to make your redwood decking materials, life expectancy is around 20 to 30 years (or longer) with regular maintenance.
To recap, pressure treated pine is always going to be your least expensive deck building choice at least upfront. Cedar and redwood will cost more to build than a PTP deck, while offering a more distinctive appearance and lasting a little longer. With any of these wood decking materials you are going to have to contribute regular time, money and elbow grease to keep them looking good and lasting as long as possible.
Composite Decking Material
Composite decking materials came about for a number of reasons. Sustainability is a real concern any time you build something using wood. A tree has to be grown and harvested to create wood decking materials. Composite decking products combine wood fibers, sawdust waste and recycling plastics. Because of this reason, they are environmentally friendly and the best composite decking materials last a long time with minimal maintenance.
However, the process for making composites is costly. This means that while your composite deck can often return several years of beauty and high quality performance with little maintenance, it is going to require a bit higher financial commitment in the construction phase. This is offset by lower annual maintenance costs and less time investment on your part year after year.
Build a composite deck and you get a uniform appearance from board to board. If you want a consistent look and a long-lasting deck, consider composites.
The manufacturer warranties you receive will in almost all cases be much more attractive than with pressure treated wood and other natural softwood products, and you won't have to worry about splintering, cracking, splitting, deterioration or insects and other bugs eating your deck.
Composite decks can offer a high-end look, and this segment of the decking industry is one of the fastest growing currently. Trex is the market leader in composite decking, and Fiberon and Azek are other quality manufacturers.
The composite marketplace is evolving constantly, and Trex has become the industry leader because the company offers extreme durability with an environmentally friendly product that requires little maintenance while holding its appearance and functionality for decades. Trex offers an impressive 25 year warranty against fading and staining on residential decking products. This warranty also includes replacement due to defects in workmanship, and a guarantee that your boards will not splinter, rot or split. Additionally, you get a guarantee that Trex products are insect resistant and no structural damage will occur due to decay from fungal infection.
Build a Trex deck and you're working with material that is made from 95% recycled materials. The Trex lineup receives the blessing of the US Forest Stewardship Council, and FSC approval means no decking material came from an endangered rain forest. The Trex lineup includes Select, Enhance and Transcends lineups, with the Transcends product being the top-of-the-line offering.
Azek Building Products makes decking materials which are backed by 30 year limited and limited lifetime warranties, depending on the product. The TimberTech line is also a part of the Azek family. Fiberon decking products also work well in the Dallas Fort Worth metro area, and are backed with a limited residential warranty that promises protection against splitting and decaying, rotting or splintering, and termite infestation. Fiberon also backs their products with a limited stain and fade warranty.
Bamboo: The Hot New Thing for Decks
When most people think of bamboo, they picture the slender bamboo stalks which grow to a height of 6 to 8 feet. Some bamboo can actually grow to a height of 80 feet and a width of 1 foot. Unlike decking materials made from wood, where the entire tree must be cut down, bamboo can be harvested without cutting the tree. Moso Bamboo is a decking material now available in the Dallas Metroplex, offering a 25 year limited warranty against rot, decay and insect infestation.
If you want a deck with a slightly different coloration than you get from natural softwoods and hardwoods, you may want to consider Moso Bamboo products. This is a green alternative to exotic hardwood decking material, but expect to pay more than other decking materials other than most tropical hardwoods.
Tropical Hardwoods: Beautiful, Exotic, and Luxurious
Exotic, tropical hardwoods include ipe, tigerwood, cumaru, Abaco, massaranduba and garapa. These extremely durable hardwoods are longer-lasting but also require a little maintenance. They can keep their color for decades with proper maintenance, and you can expect up to 50 years of beautiful high performance from an ipe deck when it is cared for properly.
Ipe (also known by other names such as ironwood), cumaru and the other tropical hardwoods are incredibly dense. They are among the hardest woods used for building decking products, naturally resistant to rot and decay, insect infestation and boring as well as wearing well against the elements. All tropical hardwoods offer a very attractive longevity feature but will need maintenance. Tropical hardwood decks are like a fine exotic automobile and if they are within your budget this means they do require a financial investment where annual maintenance is concerned.
These woods are gorgeous, long-lasting, naturally resistant to mother nature and weather, and definitely at the high-end of the initial cost range when compared with other decking materials. However, when you want to build a deck that says elegance and quality, look no further than a hardwood like the gorgeous ipe.
Ipe carries the highest possible fire rating and is one of the hardest woods on the planet. Expecting decades from your beautiful ipe deck is not at all out of line, and the decking materials made from this wood have received the blessing of the Americans with Disabilities Act Requirements for safety because they are extremely slip-resistant, even when wet.
Ipe wood naturally resists fungus and mold, rot, decay and boring insects, without the need for the addition of any chemicals. The natural olive brown to reddish finish gives a look of luxury and class, and this wood is so durable it has been used at the Atlantic City Boardwalk, Disney World, the Coney Island Boardwalk and San Diego's Shelter Island Marina.
If you select ipe or another tropical hardwood, you get one of the lowest cost-for-life decking products you can possibly choose. Your initial investment will usually be higher than if you select many other decking materials, but your ongoing upkeep and maintenance costs over time are much lower than those alternative decking products.
You should know that ipe wood offered by a responsible decking contractor is considered a "green" product. It carries the FSC seal of approval mentioned earlier as a wood that is harvested with sustainable and renewable practices. If you don't mind paying more in the construction phase for your deck and a little every year for the next several decades for maintenance, a luxurious tropical hardwood like ipe adds instant status and high-quality class to any home.
Thermally Modified Wood
Natural wood can be modified through the application of a number of processes. One way to do this is to heat wood without the presence of oxygen, thereby making it more durable by changing its cellular structure. This thermal modification makes softer wood more durable and long-lasting, bakes the sugars and starches out of the wood making it insect resistant of which can be seen as an environmentally friendly by-product of this process. Since this wood lasts longer than it naturally does, fewer trees need to be harvested to make decking products.
These processes also make wood more resistant to mold. Thermally modified wood products are 50% to 75% less likely than their natural counterparts to swell or shrink in the presence of dramatically high or low temperatures. Some homeowners like the fact that attractive softwoods receive a darker color thanks to the thermal modification process. As with composite decking materials, there are a wide variety of colors and shades available.
Three of the top thermally modified would manufacturers are Kebony, Thermory and Cambia.
Choosing the Right Deck Material for the Dallas Metro Area
You just can't beat pressure-treated pine if your biggest deck building consideration is your pocketbook. First-time homeowners and those with tight budgets are recommended to consider a pressure-treated deck for a lot of reasons. First off, the initial investment is lower than with any other type of deck build. If you have never had a deck before, this is a sensible and low-cost way to enjoy the experience.
If over time you realize that you are not spending that much time on your deck or you need to move out of your home, you have a minimal upfront investment. The slight downside to pressure-treated decks is maintenance. You should always sweep and otherwise clean any deck. In the case of a PT deck which is going to be subjected to the heat and humidity of the Dallas, Texas area, it is recommended that you stain your deck every few years.
The same is true if you choose to build a cedar or redwood deck. Redwood and cedar are going to set you back a little bit more initially than if you choose pressure-treated wood, and many people find them more attractive than a less expensive PT pine deck.
Consider a composite decking material like Trex if you are environmentally conscious. Since Trex materials are composed of 95% recycled plastics and wood fibers, you're looking out for the environment and the planet because your decking material is made up of what would otherwise end up in a landfill. Trex decking products are backed with a 25-year warranty at least, they are resistant to rot and decay, insect boring and infestation, and you won't begin to see gradual fading for more than 10 or 15 years.
Another benefit of Trex decking is that it doesn't need to be stained, painted, sealed or finished. As you know, you should not expect that your softwood or hardwood decking boards will all have the same grain patterns, coloration and hue. If you are a stickler for uniformity, Trex will provide a better experience than natural wood. Trex decking materials come in a wide variety of colors and textures, and you receive long-lasting durability and low maintenance with an installation cost that is lower than tropical hardwoods but higher than softwoods like pressure-treated pine and cedar.
Thermally modified wood and bamboo make for interesting decking material choices. These are the newest decking innovations, and while they don't have the track history of other alternatives, they seem to offer some attractive features.
Finally, if you want your deck to reflect class and luxury, you should definitely consider a tropical hardwood like ipe. This durable wood is made by mother nature to last for a extremely long time when compared to other decking materials. It will require annual maintenance such as any fine automobile.
Ipe wood carries the same fire rating as steel and concrete, and is easily the lowest cost-for-life decking choice. If you want to take your decking game to the next level and create an outdoor experience that will be the envy of the neighborhood while also reflecting your demand of excellence and class, you can't go wrong with ipe. Also ipe if not weather treated annually will gradually change to a beautiful gray which is acceptable to many.
Ipe wood is a tropical hardwood sourced primarily from Brazil and Bolivia, but its range extends from southern Mexico to northern Argentina. It does not come from a single species of tree. Instead, it consists of over 30 species that make up the Handroanthus genus.
Ipe wood planks make an excellent decking material. It is highly resistant to rot and insects. It holds up well against weathering, and it has the same fire rating as concrete. A properly-installed, well-maintained ipe deck can last for 50 years or longer.
If you would like to learn more about the material, you can read our definitive guide to ipe.
Where to buy ipe wood in Dallas?
As a deck installer, we do not maintain a stock of ipe. However, we maintain a great relationship with the best local source.
Lee Roy Jordan Lumber Company
2425 Burbank St
Dallas, TX 75235
Website: http://www.lrjlumber.com/
We recommend you ask for Garrett, and tell him Dallas Deck Craft sent you.
You can also purchase ipe through Home Depot and Lowe's Home Improvement, but they do not maintain local stock and will have to special order it.
Need an ipe installer? Request a quote!
It is important to hire the right deck installer when installing ipe. An inexperienced installer can cost your more time and money. We, at Dallas Deck Craft, have been building ipe decks for years, and we know the ins and outs of working with ipe.
If you need an installer, request a quote from us today!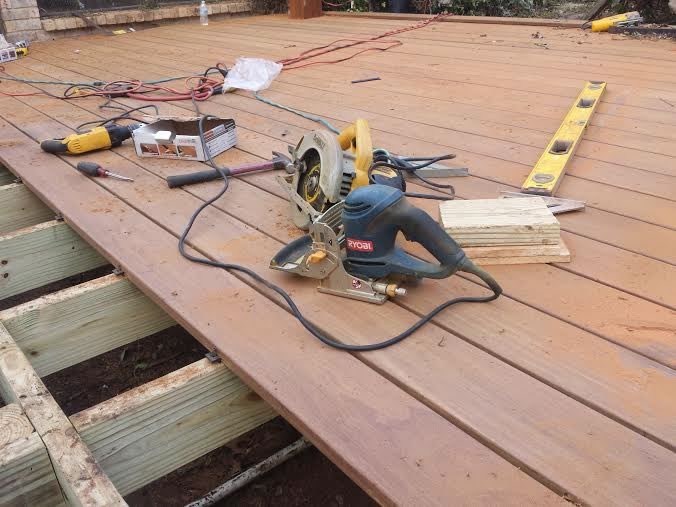 What Is Ipe Decking and Why Should You Care?
If you have talked to a deck builder, he may have extolled the virtues of ipe wood decking. Also known as ironwood because of its nearly indestructible nature, this is a truly amazing and beautiful decking choice. But if your contractor did not mention the following 9 reasons why you should choose ipe wood decking for your next outdoor living experience project, maybe you are talking to the wrong decking guy.
1 – Excellent Fire Rating
Did you know that ipe (pronounced EE-pay) wood carries the same fire rating as concrete and steel?! That is right, this Central and South American wood has been given an 'A' fire rating. It also boasts a Janka hardness score of 3,600, meaning it is fireproof and incredibly dense.
2 – Lasts Up To 100 Years
Believe it or not, ipe can easily last 50 years, and even more than a century. As far as longevity is concerned, ipe wood decking is the ling of the outdoor living experience.
3 – Compatible with Americans with Disabilities Act Requirements
Not too many deck owners consider the safety of their materials when having a deck built. Ipe wood decking is one of the safest decking options available. Its friction co-efficiency makes it extremely slip-resistant, even when wet. It is so resistant to slipping that it over-qualifies the Americans with Disabilities Act Requirements for safety.
4 – Ipe Wood Decking Is Chemical-Free
This is just one way in which this incredibly versatile hardwood is friendly to mother nature. The natural, rich oils which resist fungus, mold, rot and boring insects that are found in ipe wood mean that no chemicals need to be added to make your deck beautiful and long-lasting.
5 – Luxurious and Beautiful Looking
This natural wood is simply beautiful. Your ipe deck immediately says "class and luxury". Let's face it, you are building your deck for fun and functionality, but you want it to be beautiful as well. The natural olive brown to reddish finish ages to a rich patina of silver grey when left untreated. Your gorgeous IPE deck will be unrivaled in warm, natural beauty, and will draw compliments and looks of envy from your friends and party goers for decades.
6 – Does Not Warp or Crack
Even in brutal Texas weather, ipe wood decking will never crack or warp. That means virtually no maintenance, and no replacement costs.
7 – The Preferred Choice of Heavily Traveled Popular Vacation Destinations
We mentioned above that ipe wood decking is used in the Atlantic City Boardwalk, and also at Disney World. I am pretty sure your outdoor living project will not get near the wear, tear and traffic that those 2 tourist destinations enjoy every year.
Many California marinas also use ipe exclusively, including San Diego's Shelter Island Marina and San Francisco's Fisherman's Wharf. The Coney Island Boardwalk even chose IPE as its decking material of choice. Those are some pretty good testimonials right there. (Did we mention that ipe wood was used in the building of the Panama Canal as well?)
8 – Environmentally Beneficial
Aside from not needing any chemical treatment, ipe wood decking is environmentally friendly in another regard. Since it lasts for decades, you may never have to replace it. That means a smaller impact on forests over time.
And Dallas Deck Craft is proud to report that the ipe wood we use is certified by the FSC (US Forest Stewardship Council) as a responsibly harvested 'Green Product'. This means that sustainable and renewable harvesting practices are used so that forests retain their natural value.
9 – Low Cost-For-Life Investment
Is ipe wood decking more expensive than some other choices? You bet it is … but only up front! This nearly indestructible wood can last 50 years easy, and even more than 100 years in some cases. That delivers what might be the lowest cost-for-life investment of any decking material.
What is Ipe Decking?
For the discerning Dallas, Rockwall and Collin county homeowner and the perceptive deck builder, ipe decking is the best choice. Why? As a finished product, it is rich, resilient, and beautiful. As a material, ipe is naturally resistant to rot, abrasion, insects, molds and extreme weather. It is also flame-resistant, and it does not float. This beautiful exotic lumber is up to 5 times harder and 2 times denser than other hardwoods, and yes, it is harder than nails.
It is a primary choice for builders and interior designers and you will find this tropical hardwood in first-class commercial projects and upscale homes all over the world. In fact, that's ipe hardwood you see outside the Treasure Island Hotel in Las Vegas, the famous Atlantic City Boardwalk and also the boardwalks of Disney World and Coney Island.
Ipe: A Closer Look
Ipe (pronounced as ee-pay) is commonly found in South and Central America, specifically in the Brazilian rainforests. These trees can grow up to 150 feet tall with a diameter of 6 inches. It is also called as Brazilian walnut and ironwood (in reference to its toughness).
Ipe wood has the same A-1 fire rating as steel and concrete, which means that it is highly flame-resistant compared to other woods. It has also been awarded the highest decay resistance rating of High 50+ Years, although the material can actually last longer. It is ideal for outdoor decking especially in areas with extreme weather conditions such as Dallas, Texas.
Benefits of Using Ipe Decking
Aside from the facts stated above, here are some more reasons why deck construction professionals choose ipe wood for outdoor decking.
Resistant to sliver, splinters and scratches
Resistant to termites, fungi, and decay
Slip-resistant
Very low maintenance
Fire-resistant
Can withstand extreme weather conditions such as those seen in Dallas, Texas
Highly resilient (can last more than half a century)
Ipe materials have a distinctly beautiful coloration and graining that ranges from light olive brown to dark chocolate brown
Building with Ipe
Aside from decking, there are close to limitless possibilities for which ipe can be used. Some of these are:
Boardwalks
Porches
Furniture
Flooring
Gazebos
Fences
Cabinetry
Siding
How to Work with Ipe
While ipe presents so many benefits when used for decking, many builders find it quite challenging to work with. With the right tools, however, ipe decking wood is a great material to use.
Ipe is like redwood, it has natural oils that keep insects out and it is ideal because it is highly resistant to molds, mildew and decay. However, ipe also has a high tannin content that makes it difficult to paint or finish. It is not as malleable as other woods, either, so it is not suitable for intricate woodworking.
Here are some tips to help a deck builder get the most out of ipe.
Application—air dried ipe wood is best for outdoor use. For indoor projects, kiln-dried ipe is better to avoid cracking or warping.
Drilling—it is highly recommended that you use high-quality drill bits to drill into the wood. Ipe is very hard, so you would need to pre-drill before attaching pieces together.
Cutting—to prevent splinters when cutting, it is best to use carbide saw blades.
Installation—use stainless steel screws or hidden fasteners when attaching pieces together. Installation is a vital part in making sure that decking problems are avoided. Ensure that the deck boards are properly straightened and the right fastening systems are used. And don't rush the process!
Finishing—because this kind of wood has an abundance of natural oils, water and oil based finishing won't produce the best results. It is therefore recommended that you test apply different products on some sample boards to achieve the desired results.
Whether you are a deck builder or a homeowner, you will surely appreciate the many benefits of using ipe decking wood. It is durable, resilient, beautiful, and meant to last for generations.
Everything You Need to Know About Ipe Decking
You are in the right place if you are looking for the ultimate resource on ipe decking. Here, you will find first-rate and well-researched information about one of the world's best decking material, ipe.
But why should you know more about it?
In this unstable economy where unemployment and foreclosures are rampant and the future is still uncertain, "staycation" is quickly becoming not only a favorite word, but a lifestyle choice for many people who opt to stay in their homes for entertaining and vacations.
Many homeowners are spending less on vacations that require traveling but are spending more on upgrading their homes for a more practical re-evaluation of their lifestyles. These days, we see more homes with porches and decks, and educated homeowners are investing on high quality products like ipe decking for living space expansion that last longer instead of choosing low-quality materials for a quick fix.
And they are right, too. Your backyard can be turned into a relaxing oasis where you and your family can make unforgettable memories for many years to come.
But Why Ipe Decking?
There are many options available for patio material and outdoor decking, but the most preferred material by discerning homeowners is ipe decking. Considered as a "ironwood," ipe is a top choice because of its innumerable outstanding properties.
With an A fire rating—same as steel and concrete—ipe also has a Janka Hardness of 3,600, which means that it is fireproof, extremely tough and durable.
It does not require any chemical treatment because it is very dense and rich with natural oils that makes it resistant to common wood problems such as rot, fungus, mold and boring insects.
You don't get just 25 years from ipe. With proper care and maintenance, ipe can last 50 years to a century. You can;t find any other decking material that has the same properties such as ipe.
Also known as ironwood, ipe is a tropical hardwood native to Central and South America that grows up to 150 feet within 30 to 35 years. It is commonly used for home and boat decks, furniture, boardwalks, docks, and piers.
In this definitive guide, we explore the unique properties of ipe, including being awarded the highest decay resistant rating of High 50+ Years.
Ipe also has a friction co-efficiency that is more than the Americans with Disabilities Act requirements, making one of the safest decking options for being slip-resistant even when wet.
Above all these characteristics, the fact that makes ipe really stand out is its natural, warm and rich beauty that spells luxury and class. It starts out with an olive brown to reddish deep tones, and when left untreated it ages to a beautiful patina of silver grey.
Aside from the benefits explored in our article here, ipe is well-known for being resilient against even the toughest weather, just like what we have in Texas. Your decking will be exposed to the elements all year round, so you should choose a material like ipe that does not warp or crack. You shouldn't have to replace something you don't have to, right?
It's no surprise that ipe is the material used for the Atlantic City boardwalk, the Disney World boardwalk, and the Coney Island boardwalk. There are quite a number of California marinas that use nothing but ipe, such as San Diego's Shelter Island Marina and San Francisco's Fisherman's Wharf. Just imagine the thousands that stomp on those boardwalks every day for years, and the harsh elements that batter those marinas.
And did you know that ipe was used in the building of the Panama Canal?
On Being Environmentally Friendly
When you invest on a wooden decking, you would want it to last for decades so you won't have to replace it repeatedly. So it just makes sense to go for the leading material that is proven to be durable, long-lasting and beautiful such as ipe decking. You don't invest just to have a headache.
On top of that, you will enjoy your luxurious ipe decking knowing that you are using a responsibly harvested green product certified by the FSC. This means that the forests are kept renewable using sustainable yield forestry practices and selective harvesting that retains the value of the forest.
Your True Ipe Decking Resource
In the Texas counties of Dallas, Rockwall and Collin, Dallas Deck Craft is the "staycation" expert and the go-to professional builder who knows ipe decking. We know ipe decking like the back of our hands, and we use our skilled hands to make sure that your deck will be the ultimate oasis you have always dreamed of.
Red Balau Decking or Ipe?
More and more homeowners are choosing to have their outdoor decks constructed with exotic, tropical, imported woods. This isn't just a stylistic choice either—in many cases, these woods offer a lot of functional benefits in addition to a unique, aesthetically appealing look.
Two such woods are ipe and red balau. Let's explore each wood and discuss why you might want to use one or the other for your outdoor wood deck.
What is Ipe Wood, and Why is it Good for a Deck?
Ipe (pronounced "Ee-pay") has become quite popular in the past ten or so years, and for good reason. It's a tropical hardwood from the rainforests of Brazil, and ipe decks have garnered so much attention stateside as a result of its beautiful appearance and extreme functionality.
The wood is very, very dense, and therefore it can last much longer than standard wood types when properly treated.
To give you an idea of how incredibly hard ipe wood decking is, the pieces will often come pre-grooved for hidden fasteners before your contractor installs the deck. While technically an exaggeration, the wood has often been compared to steel and called ironwood.
There are some other benefits of having an ipe deck to consider as well:
Ipe is generally considered to be environmentally friendly wood; it's 100% natural and not a composite.
Surface scratches are rare and fairly difficult to inflict.
Have we made it clear how hard this wood is yet? The density doesn't just mean ipe lasts a long time but it's also resistant to mold, wood burrowing pests, weather damage, and even fire to a certain extent. (You would have a hard time building a campfire with ipe.) It also meets or exceeds fire ratings on many occasions.
What is Red Balau Wood, and Why is it Good for a Deck?
Red balau, comes from the tropical rainforests in Malaysia and is another very dense wood that's become popular in recent years due to its extreme durability and attractive price.
Red balau is often compared to teak with the exception that balau is much cheaper and much more durable. Balau is often used in projects which require wood to be resistant to water, like bridges or watercraft ramps and boat docks.
Since red balau is a naturally oily wood, it must be properly sealed with oil, otherwise it can dry out and/or absorb spills quite easily. Modern sealants do a good job of protecting the wood but when the wood density it needs to be reapplied often. Red balau decking construction is a great option for homeowners looking to extend their living to the outdoors.
Also like ipe, properly sealed balau is highly resistant to scratching and scuffing. The density of the wood also helps prevent infestations from wood pests, weather damage, and mold.
Decking made of balau also offers homeowners a considerable range of appearance options, as the color of the wood can range from a pale off white to a dark brown, depending on species. The grain is generally coarse and beautiful when finished.
Other Considerations About Ipe and Red Balau
Even though ipe and red balau woods are both imported and shipped in from Brazil and Southeast Asia, respectively these woods are surprisingly affordable. Homeowners looking to improve the value of their property with an affordable investment should be aware that installing an outdoor wood deck is one of the most cost effective ways of raising a home's value, not to mention it provides an added extension to the outdoors.
High density woods are becoming more popular for their longevity, strength, and comparatively low-maintenance needs. Replacing properly treated ipe or balau as a result of pests or weather damage is practically unheard of.
Whether you decide to go with ipe or balau for your outdoor decking project is largely a matter of preference and current wood pricing. Either of these fine imported tropical woods will serve as an excellent long-term investment into the value of your home.